Former NCAA star swimmer Riley Gaines made clear in a statement on Wednesday that NCAA president Charlie Baker was made aware of her experience while at the 2022 championships and how she felt about having to compete against and change in front of Lia Thomas.
Baker was on Capitol Hill on Tuesday and appeared to shift the focus to former president Mark Emmert about how the NCAA dealt with the controversy surrounding Thomas.
Gaines, who is the director of the Riley Gaines Center at the Leadership Institute, said in a statement to Fox News Digital she was "excited to hear of Charlie Baker's acceptance of the NCAA position because Mr. Baker has a reputation for fairness and for considering all viewpoints" given that he was a student-athlete at Harvard and has a daughter her age who played sports as she grew up.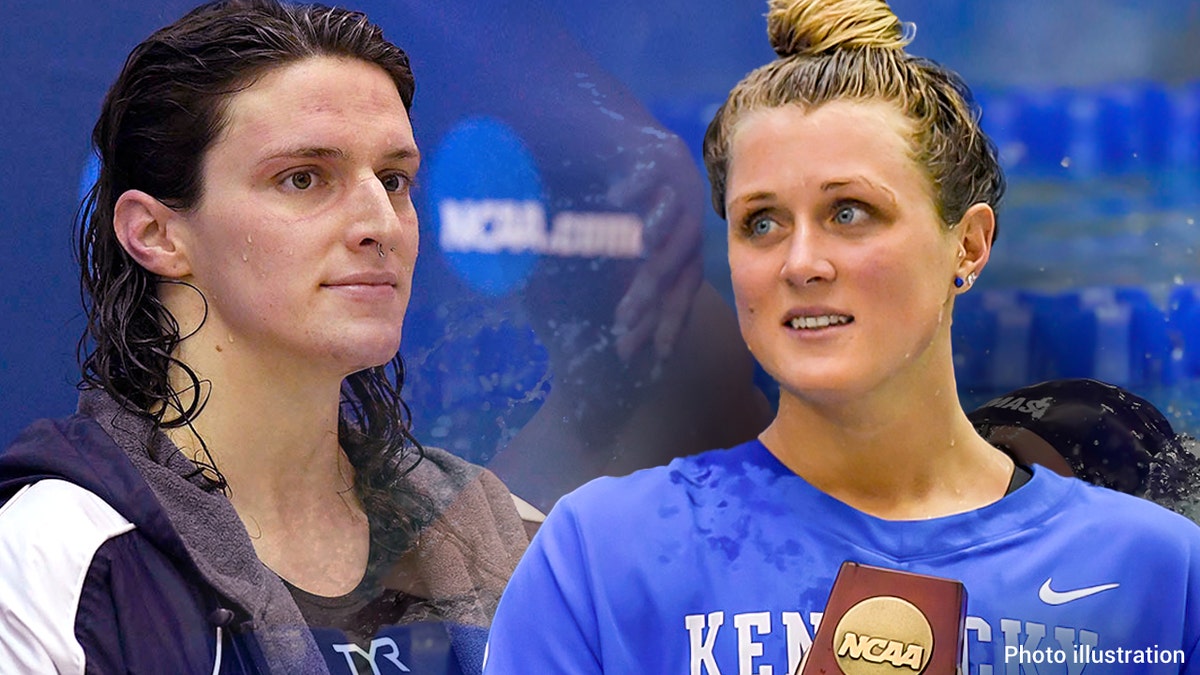 University of Pennsylvania swimmer Lia Thomas, left, and Kentucky swimmer Riley Gaines react after finishing tied for 5th in the 200 Freestyle finals at the NCAA Swimming and Diving Championships at the McAuley Aquatic Center in Atlanta on March 18, 2022. (Rich von Biberstein/Icon Sportswire via Getty Images)
"Because of all this, I imagined that he would be adamant about prioritizing fairness and the integrity of sports rather than creating guidelines that limit opportunities for females under the guise of promoting 'inclusion.' And let me be clear, the guidelines he mentioned in this week's Senate Judiciary hearing are no less harmful to women, no less discriminatory to women than those in 2022. Without single sex competition, there can be no equal athletic opportunity," Gaines said.
However, she took issue with the point he made about the policies in 2022 as she said she wrote a letter to him addressing her own thoughts and feelings when he took over as NCAA president at the beginning of the year.
"To be certain Mr. Baker understood the severity of what the female Division 1 swimmers dealt with at our NCAA Championships, I wrote a letter to him in January 2023 before he assumed his new NCAA role," Gaines' statement continued. "I explained the general consensus of how the female athletes felt disregarded and betrayed by the unfair competition and lack of privacy and vulnerability in our locker rooms where male genitalia was on full display. I explained how athletes, coaches, administrators, and parents were silenced amidst the controversy.
"I explained why it's crucial to understand the scientific evidence that shows the impossibility of leveling the collegiate playing field through hormone therapy. I asked for an opportunity to meet face-to-face and sit down with him to better explain my (and so many other female athletes') perspective and to work together to create a solution that would provide everyone a place where they can play fairly and safely.
"TEN months have passed since I sent this letter. Unfortunately, as with former NCAA President Mark Emmert, I've yet to receive a reply."
The NCAA did not immediately return Fox News Digital's request for comment.
Gaines' letter to Baker was written on Jan. 5.
During his testimony on Tuesday, Baker was asked about the debate surrounding transgender athletes' participation in women's sports, which became a contentious issue in 2021 with the emergence of Thomas.
"I'm not going to defend what happened in 2022," Baker said in response to questions about the sports governing body's current policy with regard to transgender athletes being allowed in women's locker rooms.
"I wasn't there. I was still governor of [Massachusetts]. What I will say is, we have very specific rules and standards around the safety and security of all our student athletes, and anyone who hosts one of our national championships has to accept that they know what they are and then abide by them accordingly.
"I don't believe that policy would be the policy we would use today," he continued.
Baker was pressed further about what measures the NCAA has taken to avoid a similar situation. He pointed to the new policies set by other sports governing bodies which the NCAA follows.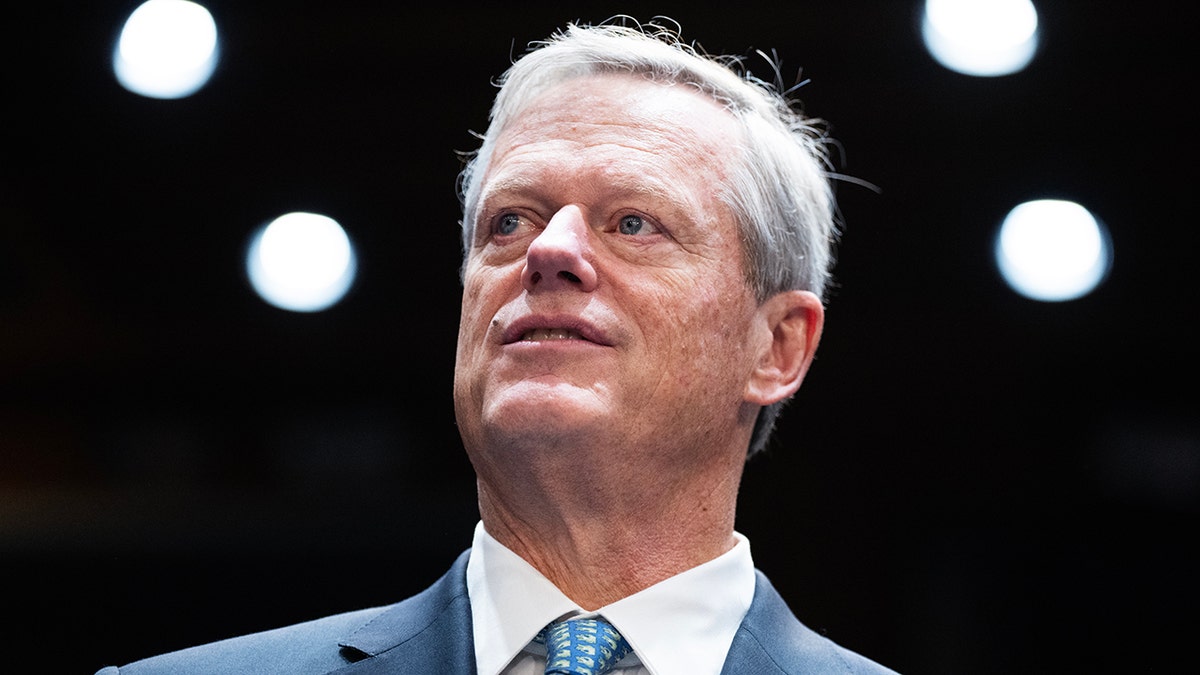 NCAA president Charlie Baker arrives for the Senate Judiciary Committee hearing titled "Name, Image, and Likeness, and the Future of College Sports" in the Hart Building in Washington, D.C., on Tuesday. (Tom Williams/CQ-Roll Call, Inc via Getty Images)
"As I said before, the rules around transgender athletes generally are more restrictive today than they were in '22. And I can state pretty clearly that no one's going to get forced into any sort of situation that's going to make them uncomfortable. We make that very clear in the guidance that we give to anybody who hosts one of our championships, period," he explained.
"I can tell you that the standards with respect to participation for trans athletes in women's sports have been adjusted since then and continue to be adjusted based on conversation with other governing bodies."