Israeli Prime Minister Benjamin Netanyahu issued an open warning against Iran-backed terrorist group Hezbollah, which operates in Lebanon, discouraging them from invading Israel as his country is widely expected to launch a ground offensive in Gaza. The expected ground invasion follows Hamas' brutal Oct. 7 rampage into southern Israeli communities.
While visiting troops in northern Israel on Sunday, Netanyahu said if Hezbollah were to launch a war and invade Israel, "it will make the mistake of its life. We will cripple it with a force it cannot even imagine, and the consequences for it and the Lebanese state will be devastating."
Hezbollah, which is armed with tens of thousands of rockets, has teased aggressions with Israel, even firing anti-tank missiles into northern Israel and targeting military outposts. Israel has evacuated thousands of civilians near the northern border as a precaution.
More than 1,400 people in Israel have been killed. The total mostly consists of civilians slain during the initial Hamas attack. At least 222 people have been captured and dragged back to Gaza, including foreigners, according to Israel Defense Forces (IDF).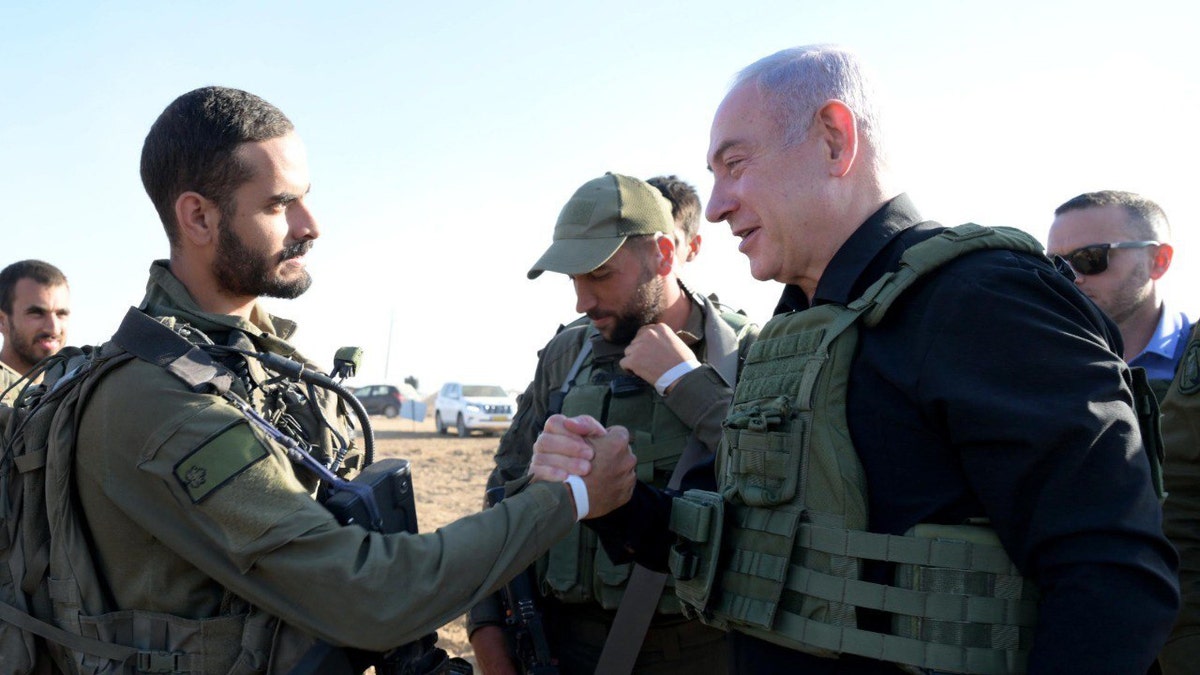 Prime Minister Benjamin Netanyahu warned Hezbollah not to get involved in its war against Hamas during a meeting with Israeli troops on the Israel-Lebanon border on Sunday. (Avi Ohayon (GPO)/Anadolu via Getty Images)
Fears of a wider war have grown as Israeli warplanes have struck targets in the occupied West Bank, Syria and Lebanon in recent days.
Rear Adm. Daniel Hagari said Israeli forces had wiped out eight militant cells in Lebanon over the past 24 hours and more than 20 since the start of the war, without elaborating.
Hezbollah, which has a political arm and a militant one, is part of Lebanon's fractious government. Its fighters, however, operate outside the state's control.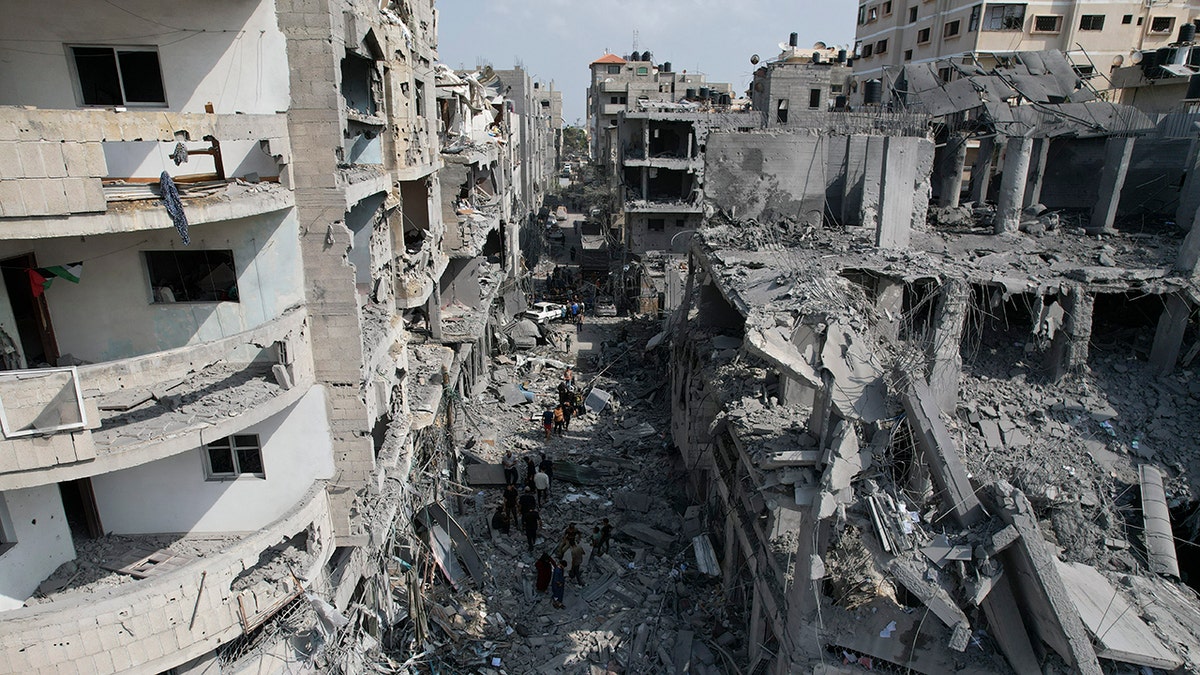 Palestinians look for survivors after an Israeli bombardment of the Gaza Strip in Deir Al-Balah, on Sunday, Oct. 22, 2023. (AP Photo/Hatem Moussa)
Israel's show of strength against Hezbollah comes as the Israeli military is executing a near-continuous volley of airstrikes in Gaza ahead of an expected ground invasion.
Tanks and troops have been awaiting orders at the Gaza border as Israel has stepped up airstrikes in order to reduce the risk to troops in the coming stages.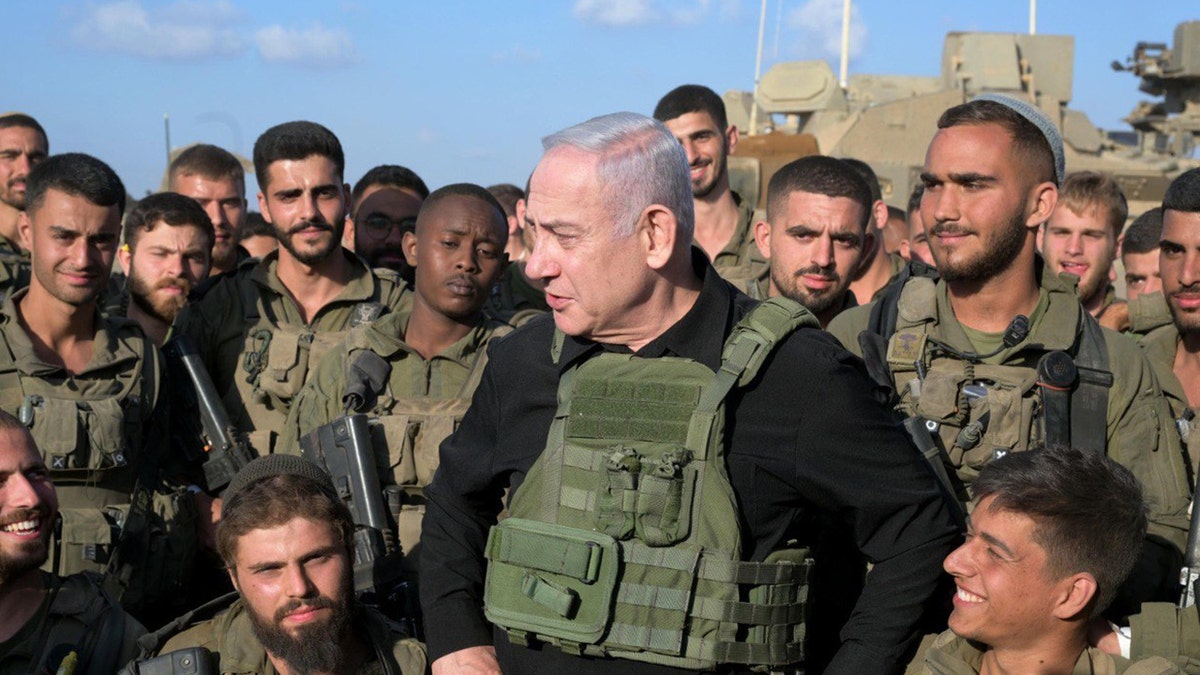 Prime Minister Benjamin Netanyahu meets with soldiers stationed near the Gaza Strip in Jerusalem on Oct. 18, 2023. (Avi Ohayon (GPO)/Anadolu via Getty Images)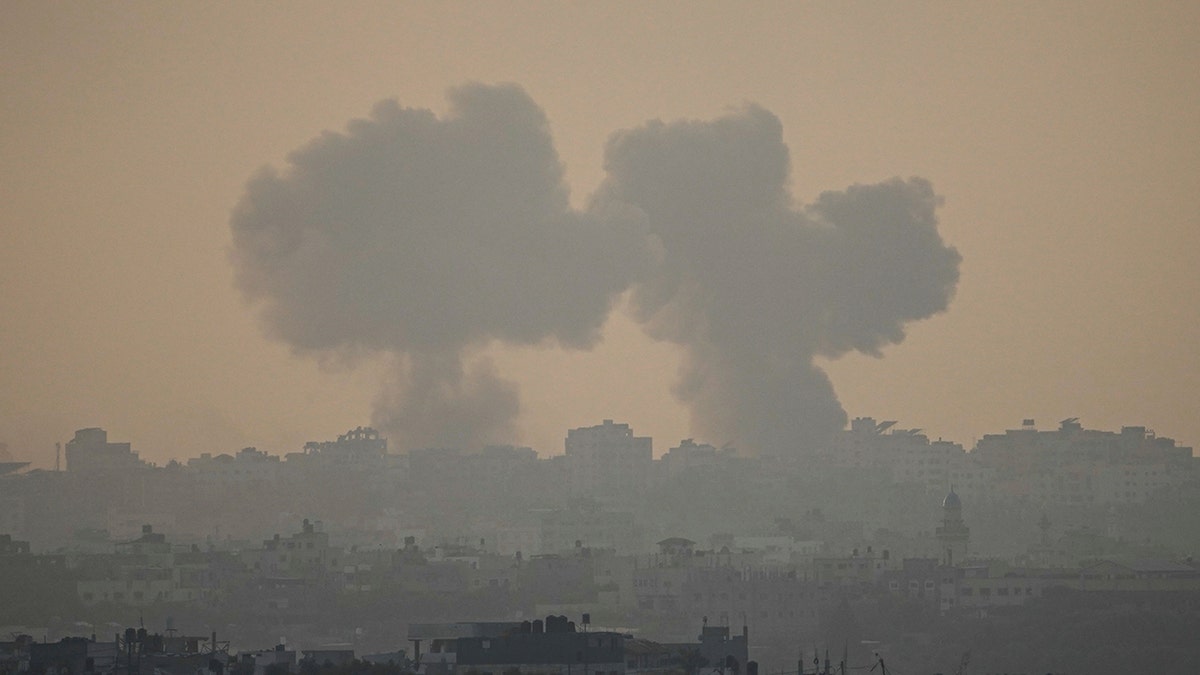 Smoke rises following an Israeli airstrike in the Gaza Strip, as seen from southern Israel, on Sunday, Oct. 22, 2023. (AP Photo/Ariel Schalit)
Israeli warplanes struck 320 militant targets throughout Gaza over the last 24 hours, its military said Monday.
The military said it had destroyed anti-tank positions and other targets that could endanger forces preparing for "a maneuver in the Gaza Strip," an apparent reference to a ground operation.