Michael Jordan was not only a winner on the court but he's dominated off it.
Jordan guided the Chicago Bulls to six NBA championships, including two three-peats. In between all of that, he was a spokesman for Nike, Coca-Cola, Gatorade and McDonald's, to name a few. He created Jordan Brand, he bought and sold stakes in the Washington Wizards and Charlotte Hornets, and even started a NASCAR team of his own. Not to mention his steakhouse and automotive business.
Hornets owner Michael Jordan during the team's game against the Orlando Magic at Spectrum Center on March 3, 2023, in Charlotte, North Carolina. (Jacob Kupferman/Getty Images / Getty Images)
Jordan's winning off the court – even as it has yet to yield him another championship – has put him on a very exclusive list. He became the first athlete to reach the Forbes 400 of wealthiest Americans.
Jordan is now worth $3 billion, according to Forbes.
"Michael's one of the few people that have had success three times," Ted Leonsis, the owner of the Wizards, Washington Capitals and Washington Mystics, told Forbes. "A lot of entrepreneurs, they make it once. They have a big win, take their winnings, retire and [we] never hear from them again, or they try something a second time and it doesn't work. He's had three mega successes."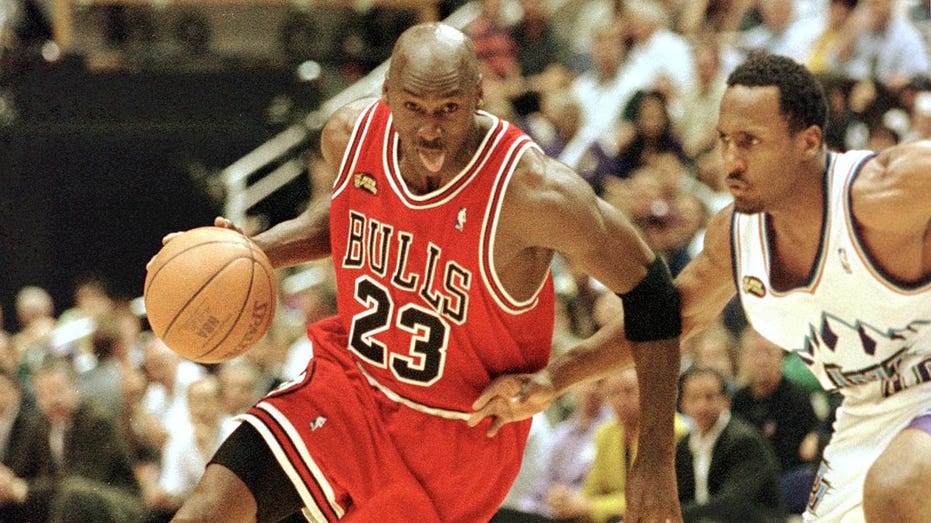 Michael Jordan of the Chicago Bulls goes to the basket past Shandon Anderson of the Jazz at the Delta Center in Salt Lake City, Utah. (Mike Nelson/AFP via Getty Images / Getty Images)
Forbes noted that Jordan is one of three athletes ever to earn billionaire status. LeBron James and Tiger Woods are the other two.
Leonsis told the outlet that he believed Jordan's NASCAR venture will take up most of his time. He co-founded 23XI Racing with Joe Gibbs and Denny Hamlin.
This season, the race team had Bubba Wallace and Tyler Reddick at its disposal. Both of the drivers made the NASCAR Playoffs and are currently vying to get into the Round of 8.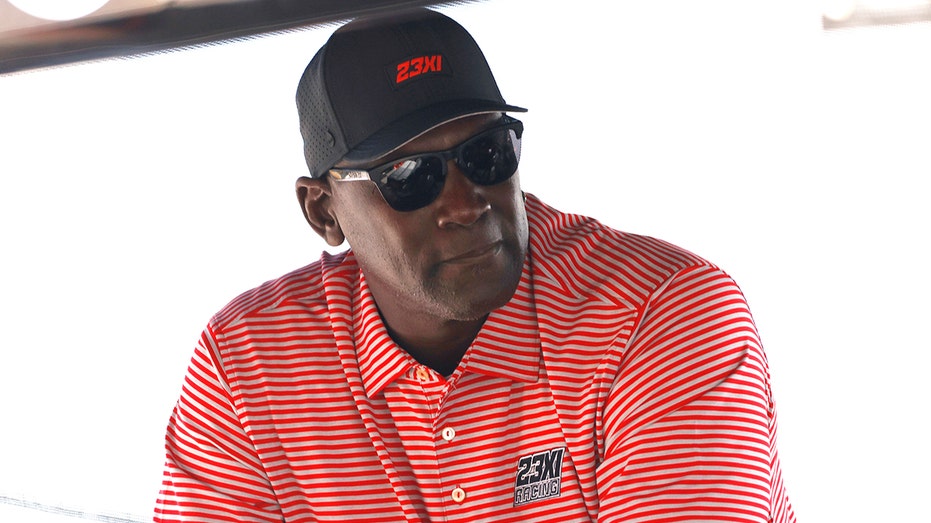 Michael Jordan watches the action prior to the running of the NASCAR Cup Series Playoff YellaWood 500 on Oct. 1, 2023, at Talladega SuperSpeedway in Talladega, Alabama. (Jeff Robinson/Icon Sportswire via Getty Images / Getty Images)
Entering Sunday, Reddick and Wallace were both Nos. 9 and 10. Reddick is two points behind Brad Keselowski and Wallace is nine points behind him for that final spot. A win for either driver will lock them into the next round.