Sen. Josh Hawley, R-Mo., sent a letter to Attorney General Merrick Garland on Monday morning calling for the Department of Justice (DOJ) to investigate potential financial ties between anti-Israel student groups on college campuses and the Islamic militant group Hamas.
"In the wake of the brutal terrorist attacks by Hamas against Israel, we have witnessed an alarming rise in support for violence against the Jewish people," Hawley wrote. "Public reports indicate that several far-left student groups have lined up to effectively cheerlead Hamas's genocidal war against the people of Israel."
Among those universities include Harvard, University of California, Los Angeles, Columbia University and the University of Virginia. Harvard alone had 34 student groups write in a letter the "Israeli regime" was "entirely responsible" for the "unfolding violence" in Israel.
The Harvard student organizations' statement, released on the day of the Hamas attacks, also said the events did not occur "in a vacuum."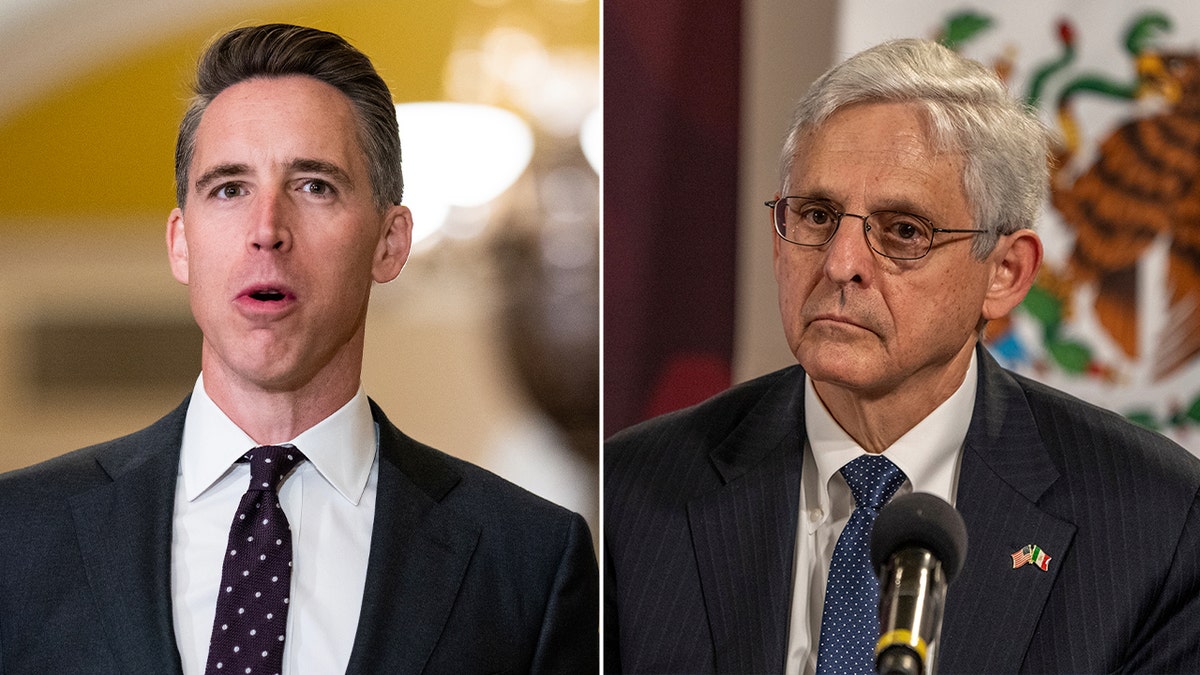 Sen. Josh Hawley, left, and Attorney General Merrick Garland. (Getty Images)
Columbia University was forced to close its campus to the public after an Israeli student was attacked by an alleged pro-Palestinian student.
"Other examples are legion. These student organizations are seemingly lobbying in support of the murder of innocent people, including children and babies," Hawley wrote. "They are menacing Jewish Americans within our cities. And they are doing so in what appears to be a coordinated fashion."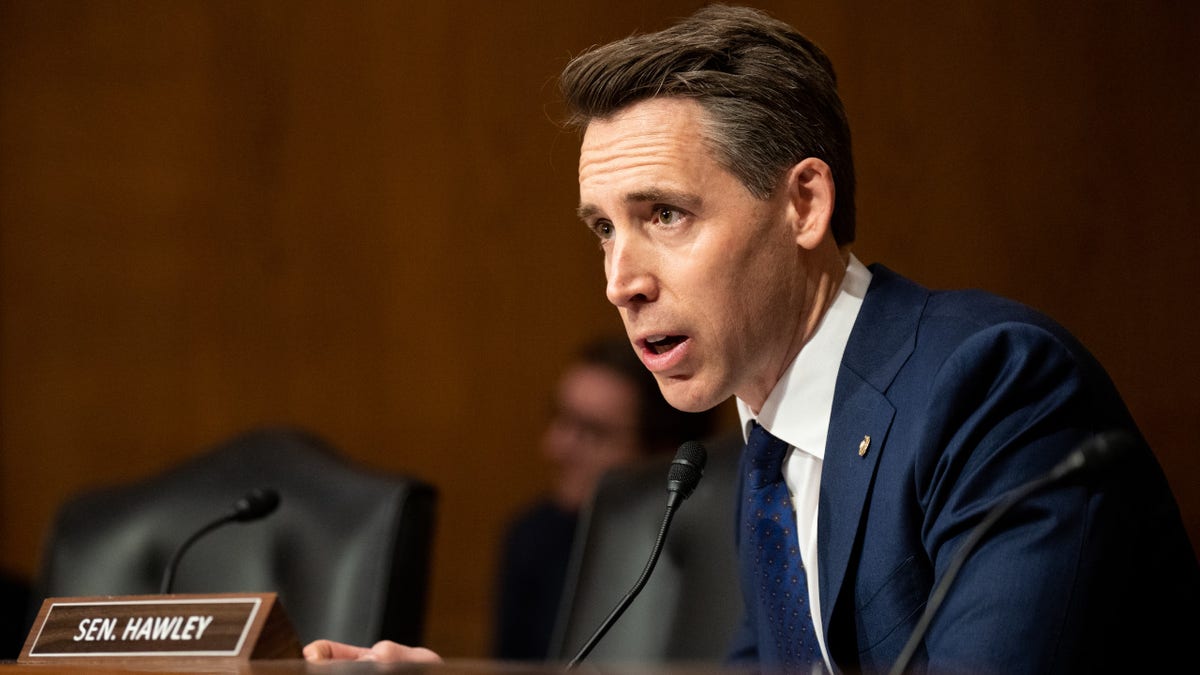 Sen. Josh Hawley sent a letter Monday to the US attorney general. (Bill Clark/CQ-Roll Call, Inc via Getty Images)
A chapter at the University of California, Berkeley also said they "invariably reject Israel's framing as a victim."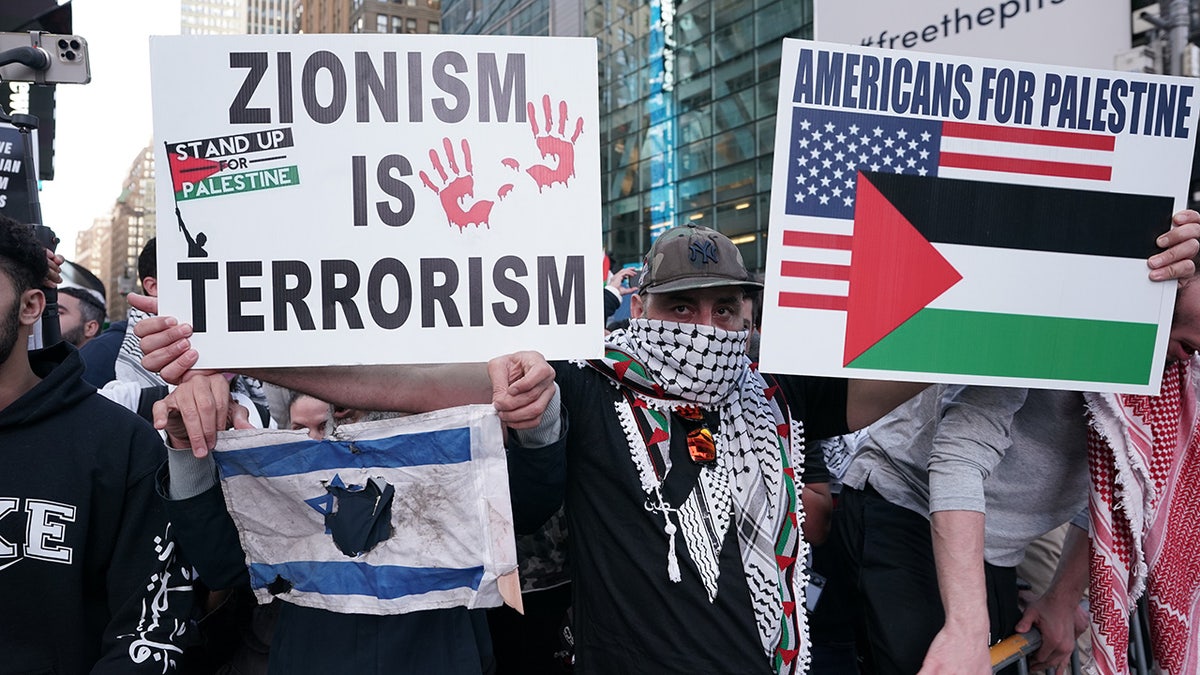 People protest for and against Israel in Times Square on Friday, Oct. 13, 2023 in New York City. (Barry Williams for NY Daily News via Getty Images)
"Whereas to demonize and condemn indigenous resistance is to overshadow the decades of oppression, ethnic cleansing, and destruction of the Palestinian people," they said.
The University of Virginia chapter of Students for Justice in Palestine also announced that the attacks on Israel was "a step towards a free Palestine."
Hawley wants the DOJ to investigate how many student groups are receiving funding from third-party groups, and of those third-party groups, "which pro-Hamas student organizations conduct fundraising, how many have financial or ideological ties to Hamas."
"The First Amendment protects the right to protest," Hawley said. "But it does not protect the provision of material support to terrorist organizations. Nor does it insulate financial transactions that threaten our national security."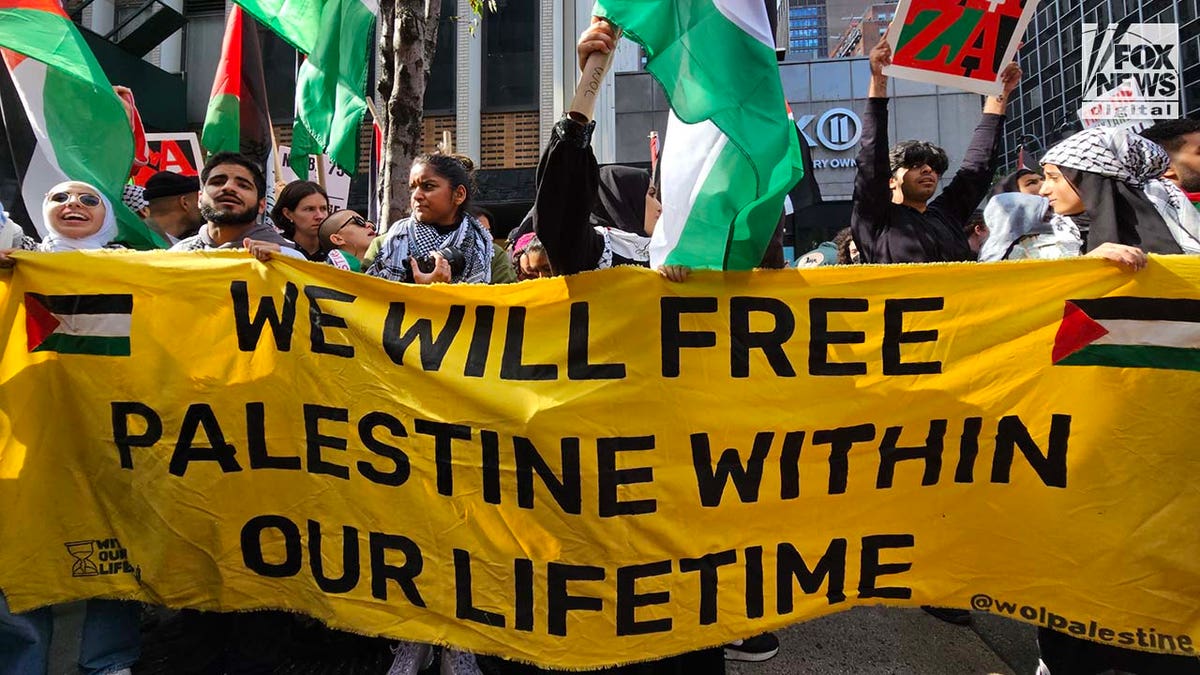 Demonstrators attend an "emergency rally for Gaza" outside the Israeli Consulate in New York City on Monday, Oct. 9, 2023. (Jennifer Mitchell for Fox News Digital)
The call comes just a week after Hamas launched one of the most deadly attacks on Israel in decades, and just a few days after the Israel on Campus Coalition — a group of national Jewish groups — sent a letter demanding universities rescind their support and funding for activist group Students for Justice in Palestine.