As Israel grieves and responds to the attacks carried out by Hamas terrorists, some of the Jewish state's strongest allies in the west — evangelical Christians — are leaning in to offer support.
Faith-based activist groups like Christians United for Israel (CUFI) and Concerned Women for America (CWA) have long emphasized a need for a pro-Israel posture both geopolitically and culturally. Following the devastating attacks Oct. 7, they are moving into action.
CUFI, whose stated mission is a "movement designed to unify Christians across all denominational and cultural boundaries in support of Israel," has already donated $1 million to first responders, hospitals and others on the ground in Israel providing life-saving care to victims.
CUFI, "the foremost Christian organization educating and empowering millions of Americans to speak and act with one voice in defense of Israel and the Jewish people," has also opened a fund welcoming it's more than 10 million members to donate, and 100% of the funds will go toward life-saving care in Israel.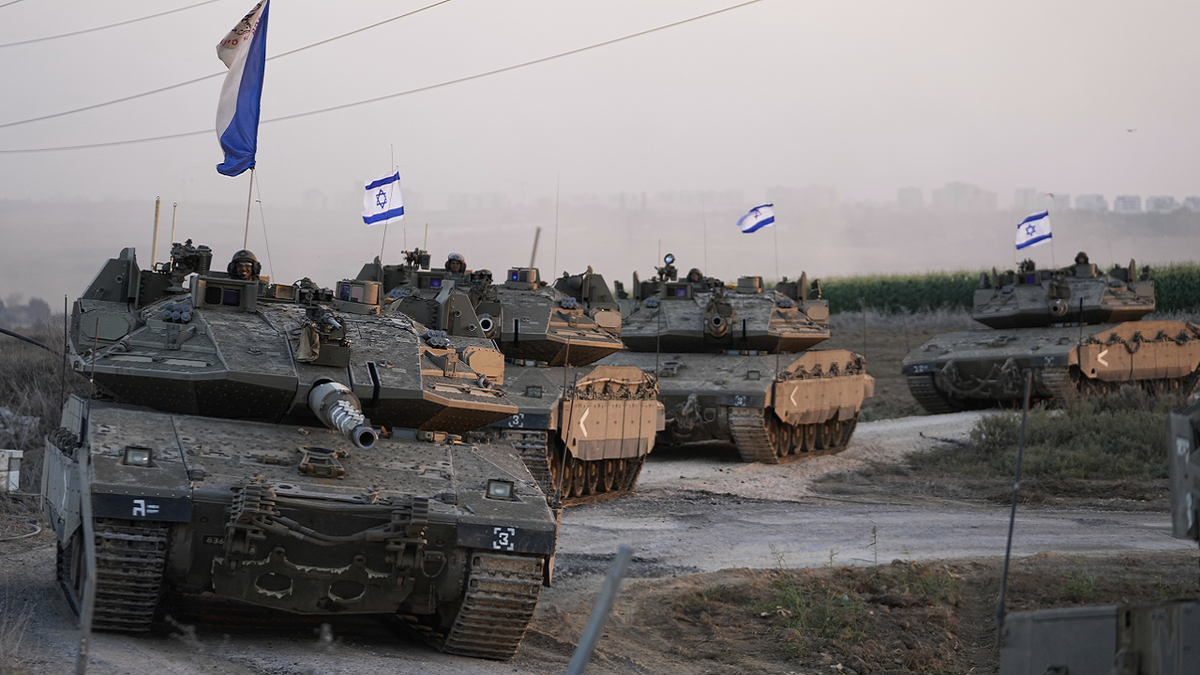 Israeli tanks head toward the Gaza Strip border in southern Israel Thursday. (AP/Ohad Zwigenberg)
"CUFI's diversity across political, ethnic, generational, and denominational lines maximizes our impact in communities, in the media, on campus, and in our nation's capital. CUFI is committed to confronting indifference and combating antisemitism in all its forms wherever it may be found," its website states.
CWA, the largest public policy women's organization, names "support for Israel" as one of its "seven core issues."
"The Abrahamic Covenant between God and the Jewish people giving them their land rights is unconditional and everlasting," the organization states in a guiding principles document, listing several Biblical passages that support this thesis.
While anti-Israel student groups at colleges across the country have caught severe criticism for statements supporting Hamas' attacks as "Palestinians resisting occupations," CWA's college chapter activists "jumped into action" to support the war-torn country.
"Our leaders have shared prayer points, resources and support on social media. YWA hosted a prayer call for Israel on Tuesday afternoon, where multiple leaders prayed," Young Women for America (YWA) said in a statement Tuesday.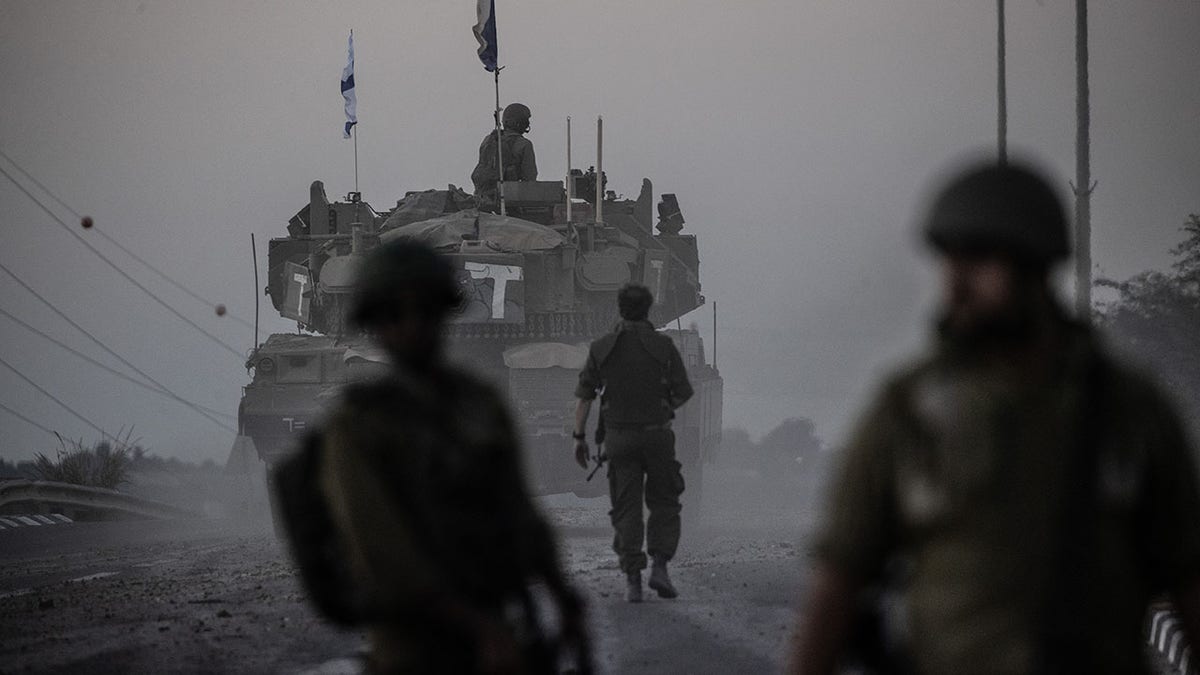 IDF soldiers on a tank near the border with Gaza. (Mostafa Alkharouf/Anadolu via Getty Images)
"In a time where we are seeing vile anti-Israel protests on college campuses, our YWA leaders are standing in the gap for Israel."
As part of its lobbying work, CWA advocates for stronger U.S.-Israel relations. CWA's Penny Nance on Thursday criticized the Biden administration following the attack that killed over 1,000 Israelis and 27 Americans.
"The attacks on Israel, the torture of children, the rape of women, maiming, kidnapping and mayhem in the streets can be partially laid at the front door of President Joe Biden and his leftist enablers who thought it made perfect sense to reverse the Trump policies on sanctions against Iran," Nance said in a statement to Fox News Digital.
Rev. Johnnie Moore, president of The Congress of Christians Leaders and a former two-time U.S. Commission International Religious Freedom commissioner, said, "Christians, especially evangelicals, should be leading the way" in support for Israel.
"This is a moment that requires total moral clarity, and every human being, regardless of their faith or nationality, should be standing with the State of Israel in the face of this evil act of terror. And Christians, especially evangelicals, should be leading the way," Moore told Fox News Digital.
"Every time a terrorist calls for a day of rage, then we shall call for a day of prayer. Every time an antisemite spews hate, then we shall express our solidarity with the Jewish community. They call for rage. We call for prayer. They spew hate. We spread love. Our community proudly stands with Israel against this evil, and that fact is as guaranteed as the fact that the sun will rise again tomorrow."
Moore shared in a post on X, formerly Twitter, snapshots of churches from Texas, Georgia, New York and New Mexico praying for Israel.
"Throughout the weekend, countless millions of Christians in churches all over the world prayed for Israel. They promised to stand with Israel," Moore said.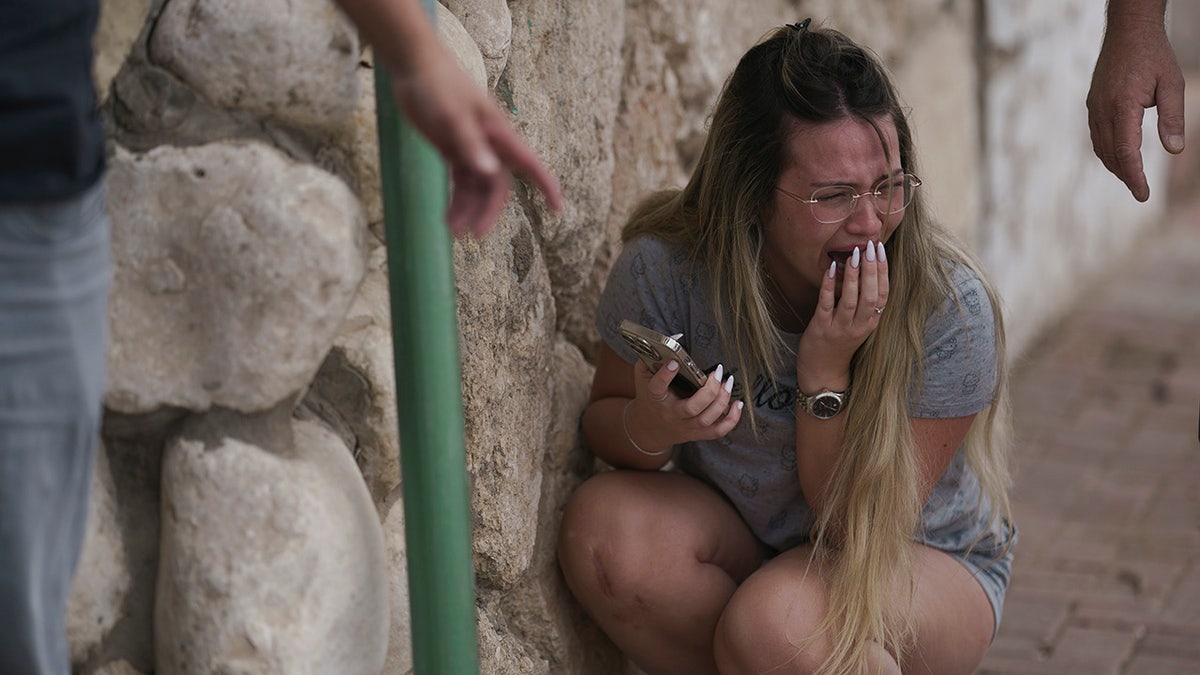 Israelis take cover from incoming rocket fire from the Gaza Strip in Ashkelon, southern Israel, Wednesday, Oct. 11, 2023. (Associated Press )
Moore also criticized the liberal World Evangelical Alliance (WEA) for its statement following the attack, which failed to designate Hamas as a terrorist organization and called for "de-escalation" on the part of the Israeli government, among other things.
"This statement from the mainly irrelevant World Evangelical Alliance is not only an embarrassment, but it does not reflect the views of most —almost all — Evangelicals," Moore said. P
"We all pray for and pursue every effort for a just peace between Palestinians and Israelis. I personally spend so much of my life in pursuit of peace in the Middle East, and I believe we will eventually achieve it. But terrorists are not peace partners. Hamas is ISIS. They love death & they hate peace. This was no time to play both sides," Moore wrote on X.