Suzanne Somers died on Sunday from breast cancer. She was 76.
The "Three's Company" actress "passed away peacefully at home in the early morning hours of October 15th," Somers representative confirmed in a statement provided to Fox News Digital.
"She survived an aggressive form of breast cancer for over 23 years."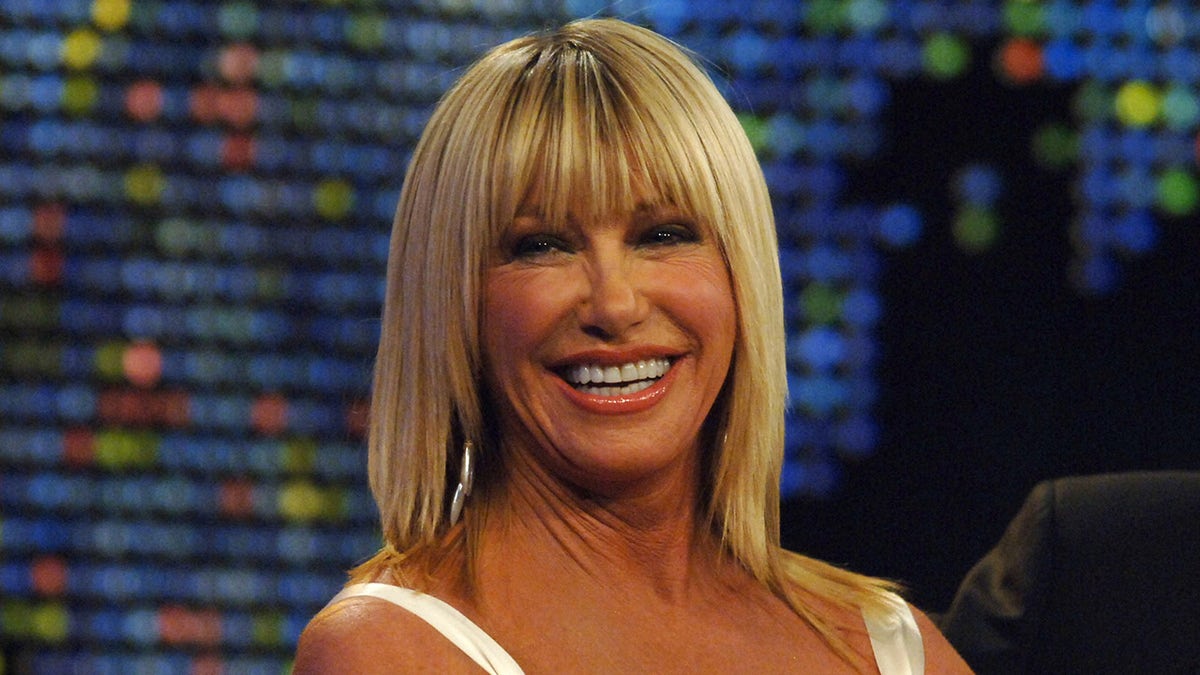 Suzanne Somers died Sunday with her family by her side. She was 76. (Getty Images)
Her representatives added, "Suzanne was surrounded by her loving husband Alan, her son Bruce, and her immediate family. Her family was gathered to celebrate her 77th birthday on October 16th."
"Instead, they will celebrate her extraordinary life, and want to thank her millions of fans and followers who loved her dearly," Somers rep said. "A private family burial will take place this week, with a memorial to follow next month."
Somers was diagnosed with cancer twice before. She suffered skin cancer in her 30s and breast cancer in her 50s.
In July, the "Step by Step" star revealed to Fox News Digital that her breast cancer had returned.
"I have been living with cancer for decades now, using the best of alternative and conventional medicine to keep it at bay. Every time that little f----- pops up, I continue to bat it back," she said.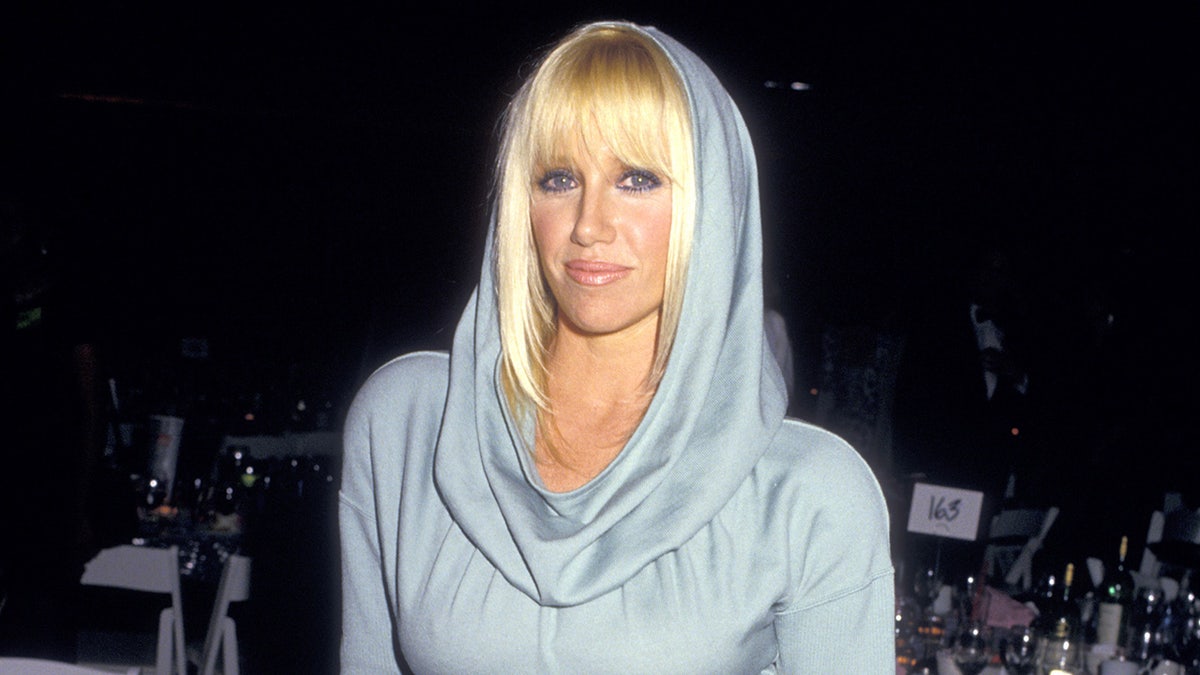 Suzanne Somers began modeling before finding her passion as an actress. (Ron Galella)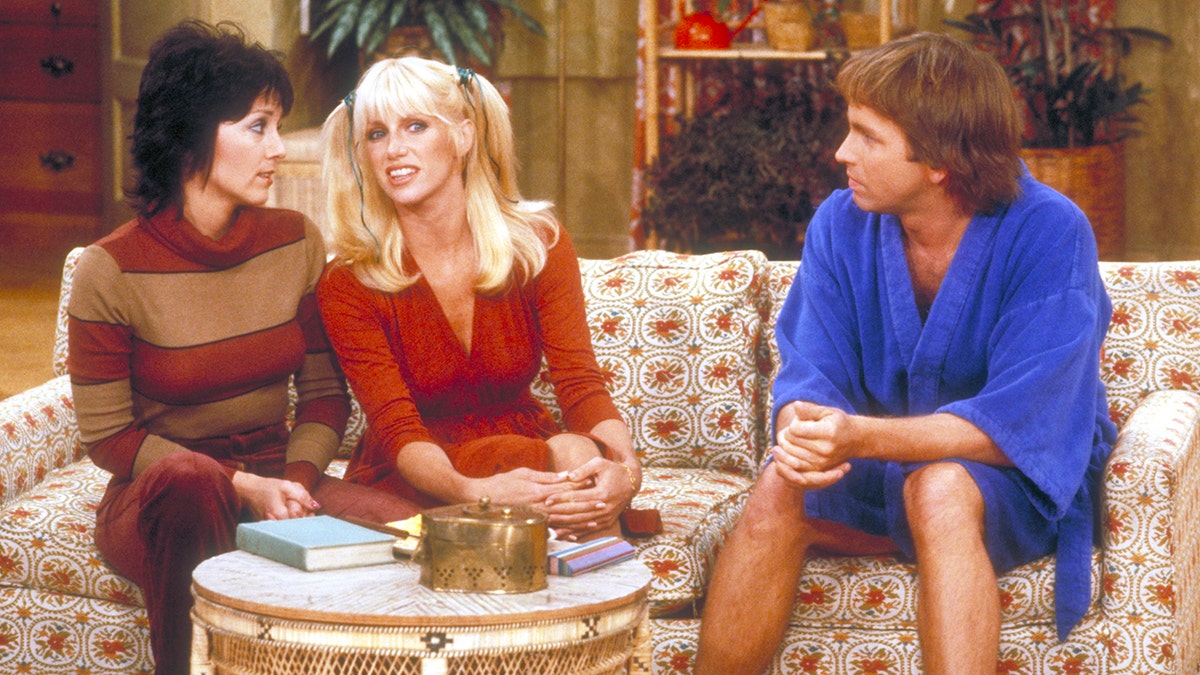 Somers was known for her role as "Chrissy" in "Three's Company" with John Ritter and Joyce DeWitt. (Getty Images)
"As one of millions of cancer patients, we do our best not to let this insidious disease control us. I find bliss in each day. My husband has been by my side every step of the way, and my family has been so supportive. Thank you for the outpouring of love and good wishes."
Somers added, "It's a recurrence of my breast cancer," she added. "Like any cancer patient, when you get that dreaded, 'It's back,' you get a pit in your stomach. Then I put on my battle gear and go to war. This is familiar battleground for me, and I'm very tough."
Born in Northern California, Somers first found major success in 1977 playing "Chrissy Snow," the bubbly blonde roommate to Jack Tripper (John Ritter) and Janet Wood (Joyce DeWitt) on the sitcom "Three's Company."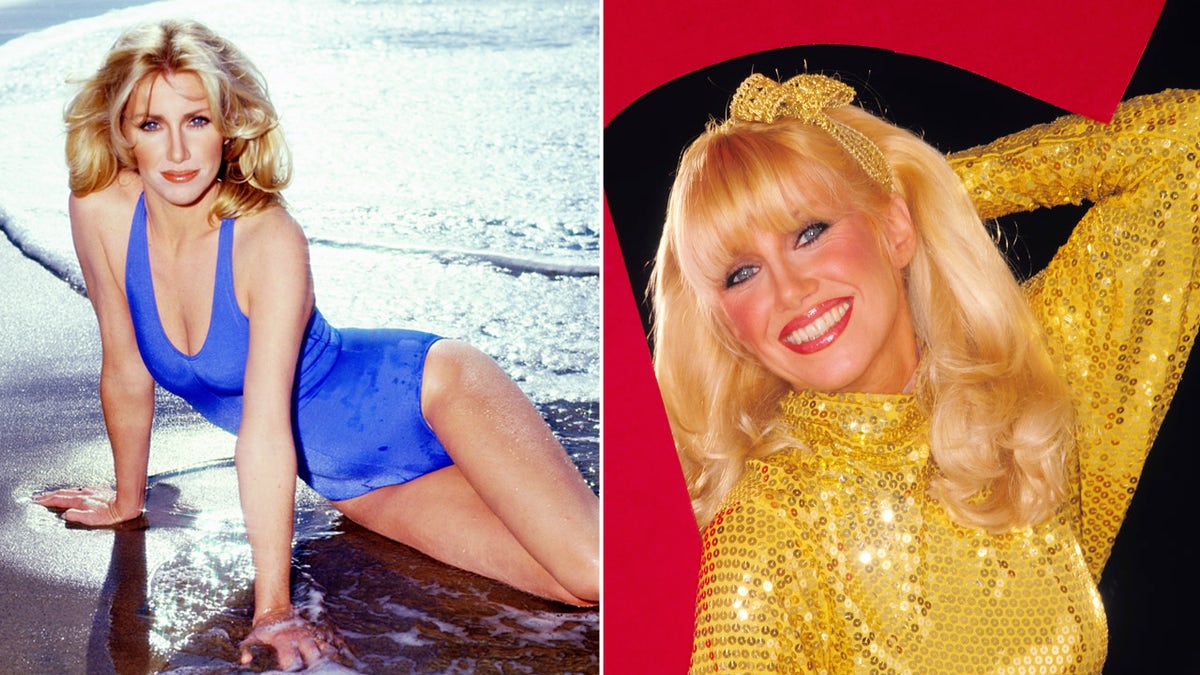 Somers was also known as the spokesperson for the Thighmaster, and had her own Las Vegas review. (Harry Langdon)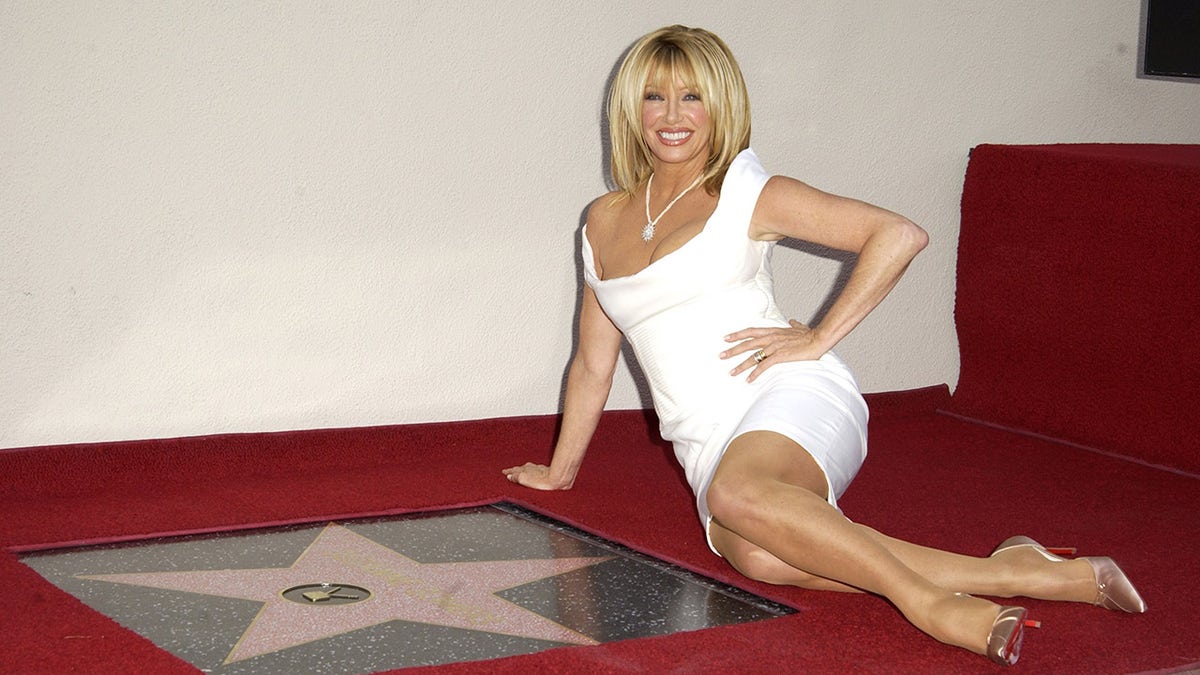 Suzanne Somers earned a coveted Hollywood Walk of Fame star in 2003. (Steve Granitz)
She became a breakout star and landed the role of ThighMaster's spokesperson, before becoming an out-right owner of the product with her husband Alan Hamel.
The at-home exercise device designed to tone legs reportedly earned Somers $300 million since its inception.
She stopped counting how many ThighMasters she sold "after 10 million." In 1992, she became one of the Home Shopping Network's top-selling brands. Somers is also the author of 27 books, including 14 New York Times bestsellers. Her name can be found on everything from jewelry to protein formula.
"I have over a thousand products," she told Fox News Digital last year. "Would I have wanted to do it this way? No, but I allowed it to take me and us where it wanted to go. My biggest complaint today is that I work too much. I'm always keeping busy.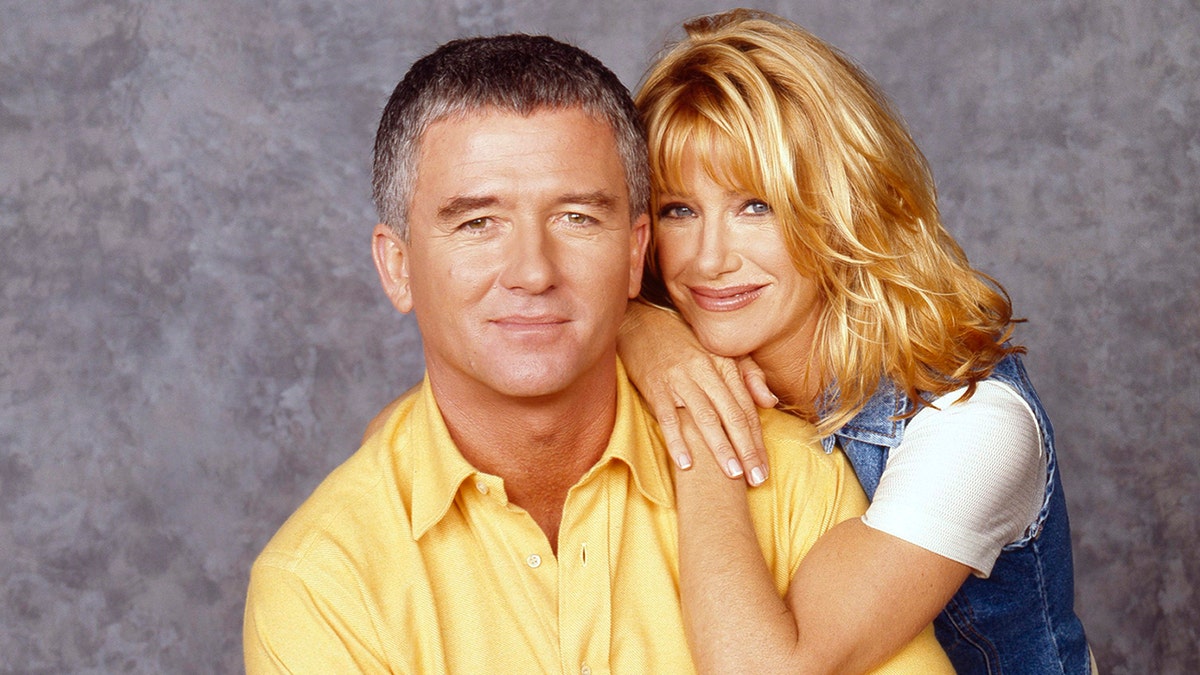 Somers starred alongside Patrick Duffy in the family sitcom, "Step by Step." (ABC Photo Archives)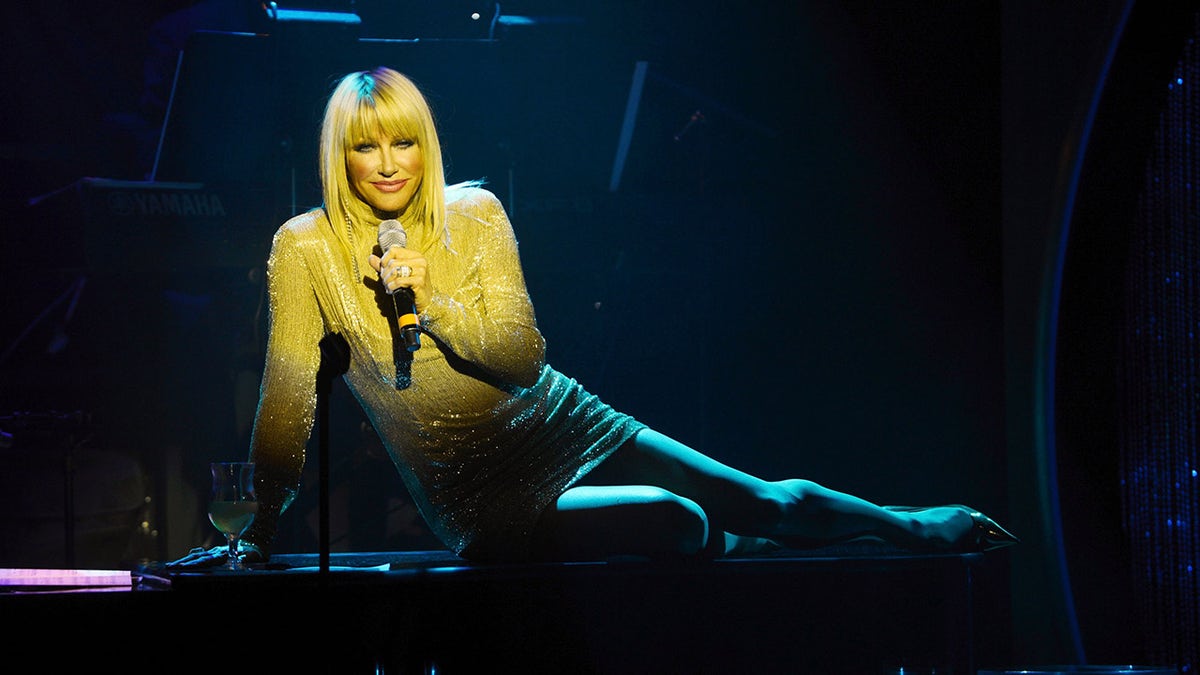 The avid entertainer also took her talents to Las Vegas and most recently performed at the Westgate Hotel. (Denise Truscello)
Somers added, "The pandemic worked for me because we started doing Facebook Live shows and Instagram shows three times a week. We start the show with some tequila on ice, and it's like having a drink together while my husband is running the camera.
"There's just so much freedom on the internet than there is on mainstream television. I'm just loving where I've been and where I'm heading."
The former Malibu resident previously shared with Fox News Digital that being vigilant and maintaining a healthy lifestyle was always part of her day-to-day routine.
"It's really hard for me to eat food that's not organic because I had cancer," she noted. "So everything that I use needs to be toxic-free, including my haircare, skincare, makeup and household cleaning products — there's not a single chemical in my house."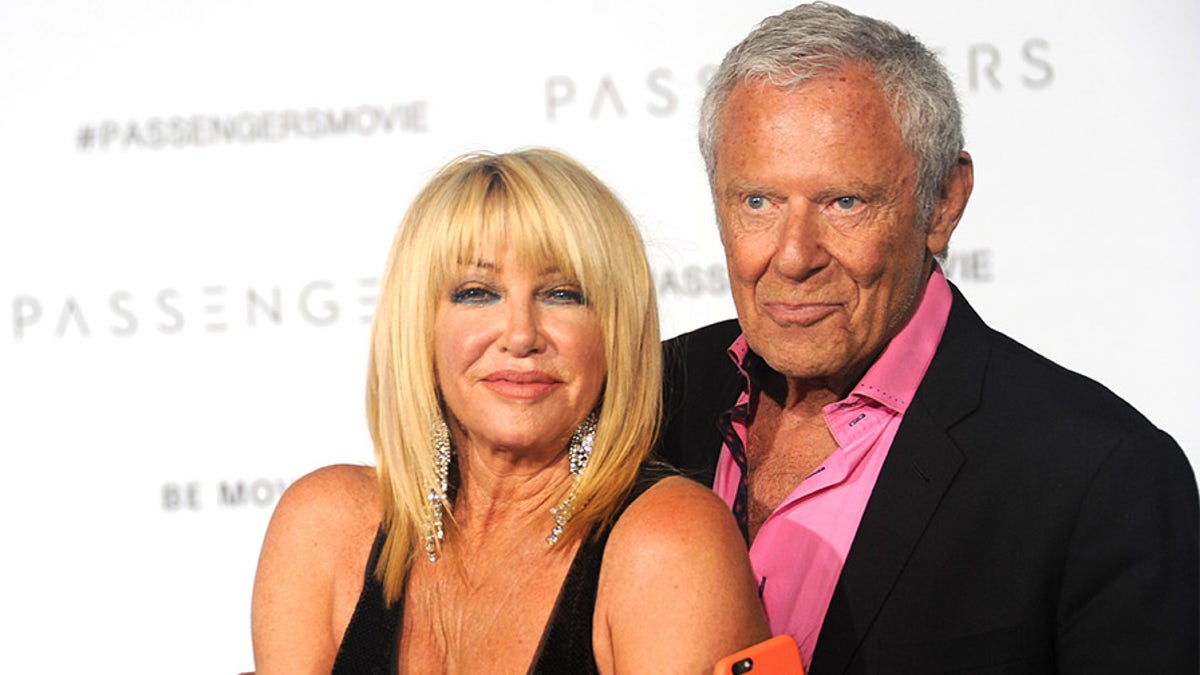 Actress Suzanne Somers and husband Alan Hamel were married for 46 years. (Albert L. Ortega)
The "She's the Sheriff" star wrote on social media that she's "used the best alternative and conventional treatments to combat it. This is not new territory for me."
"I know how to put on my battle gear and I'm a fighter. Alan has been by my side every step of the way. I can't even explain how much he has done for me. If it's even possible, we are even closer than ever," Somers added.
Suzanne married her second husband, television host Alan Hamel, in 1977. She regularly discussed their loving relationship with each other.
In addition to her son Bruce, they have three granddaughters: Camelia, Violet and Daisy.